The Medicinal Herb That Helps Ease Everyday Joint Aches and Pains… and So Much More
This Amazonian Vine Has Been a "Go-To" Health Remedy for Centuries
The Thorns That Fight Harmful Inflammation
For centuries, Cat's Claw has been a "go-to" herb in South America for a wide-array of maladies and now modern science is confirming why. Extensive research is showing that for nearly every common age-related health issue impacting the joints, heart, brain, and digestion, harmful inflammation is a key contributing factor.
And Cat's Claw has been shown to be one of nature's best weapons to combat this harmful inflammation.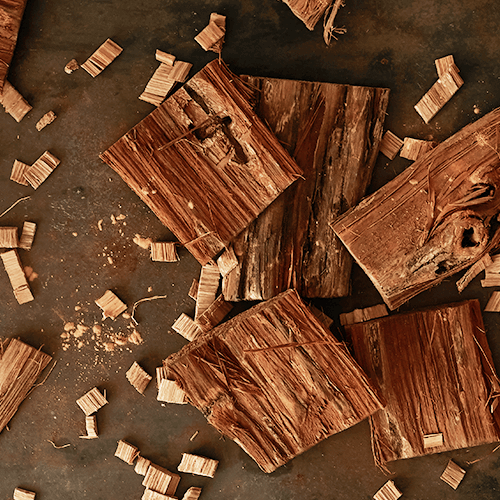 Combat Harmful Inflammation While Stimulating the Immune System
The alkaloids and glycosides which are plentiful in Cat's Claw have not only been shown to be potent inflammation-fighting warriors, they also have immune-stimulating affects, helping to promote healthy functioning of this vital health-regulating system. Cat's Claw's rich concentration of antioxidants and other nutrients help:
• Promote Joint Comfort: This powerhouse inflammation-fighter helps to ease the everyday aches and pains commonly associated with joint problems.
• Support Immune System Health: Our immune systems are working constantly, 24/7 to fight off all kinds of harmful viruses and bacteria, and this medicinal herb helps promote healthy immune function.
• Aid Healthy Digestion: This herb not only helps fight inflammation, an often overlooked factor in digestive health, but it also acts as a natural detoxifier, helping clear the intestinal tract of the toxins in the food we eat and the air we breathe which are virtually unavoidable in modern life.
A Healthy-Boosting Gift from the Amazon Rainforest
Cat's Claw gets its descriptive name from the claw-shaped thorn of this perennial vine that wraps around trees in the Amazonian Rainforest region of Peru.
While natives of this region often use these thorns to create hot medicinal beverages, the most common use for Cat's Claw over the last two decades has been to boost the health benefits of nutritional supplements.
In fact, Cat's Claw has been among the top 10 herbs sold in the United States during this time.
Certified Quality and Purity
Nature'360s Cat's Claw is available as an extract or as a powder and is certified
as:






Ready for Immediate Shipment
Nature360's Cat's Claw is ready for immediate shipment. We will also help you skip the export/import bureaucracies and other hurdles that might get in the way of your manufacturing schedule.