The Organic Natural Sweetener That is Much Healthier than Sugar and Artificial Sugar Substitutes
Deliciously Sweet with 40%-50% Fewer Calories than Hone
With a Glycemic Index of Less Than 5, This Sweet Root-Derived Syrup Mixes Easily Into Snack Foods and Other Tasty Treats
Unlike regular sugar (glycemic index of 68) or corn syrup (90), which have little
nutritional value and have been linked to a wide array of serious health problems,
sweet-tasting Yacon juice has a glycemic index of less than 5 and has
been scientifically shown to help:
• Regulate blood sugar, leading to lower fasting glucose scores
• Lower blood lipids to promote healthy cholesterol levels
• Improve overall digestive health by functioning as a prebiotic in the
digestive tract
• Maintain regular, health bowel function and prevent constipation
• Boost liver health by reducing fatty build-up in this vital organ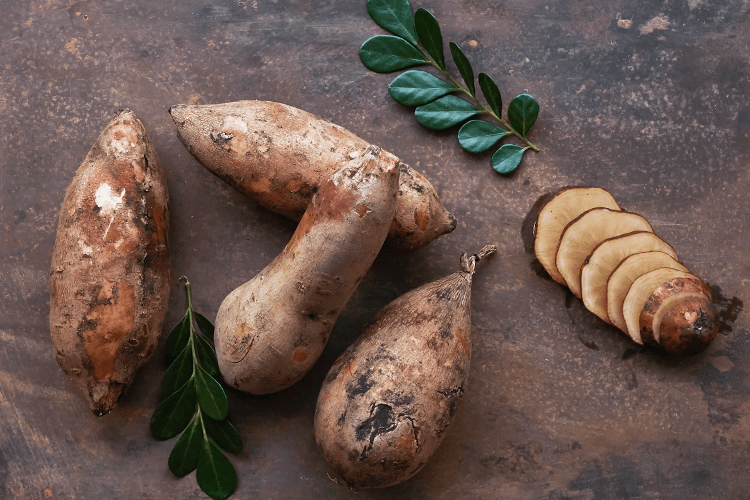 Create Snack Foods, Desserts and Other Tasty Treats with Little or No Sugar
Yacon juice concentrate contains 40%-50% fewer calories than honey, mixes easily into any recipe and is an excellent sugar substitute for
use in healthier:
• Nutritional Snack Bars
• Baked Goods and Pastries
• Ice Cream, Yogurts, Smoothies, Shakes and Syrups
Mile-High Sweetness
Yacon root grows in the high elevations (1-2 miles above sea level) in the Andes Mountains of Peru.
These fruit-like roots are often eaten raw for centuries for their sweet taste and crunchy, apple-like texture in Peru, but modern science is just now catching
up to the wide-ranging health benefits these potent roots have to offer.
Certified Organic, Gluten-Free and Kosher
Nature 360's Yacon Juice Concentrate is certified organic by the U.S. Department of Agriculture as well as having its purity and manufacturing
processes certified as:






Ready for Immediate Shipment
Nature360's Organic Yacon Juice Concentrate is ready for immediate shipment. We will also help you skip the export/import bureaucracies and other hurdles that might get in the way of your manufacturing schedule.