An Organic, Plant-Based Protein Powerhouse
Tara Powder is Packed with 45% Protein and 18% Fiber
The Perfect Ingredient for Adding Potent Levels of Protein and Fiber to Supplements, Snack Foods, Desserts and Beverages
Anyone who exercises regularly or is concerned about weight control needs to consume a high amount of protein every day. But eating too much of common sources of protein such as meat can bring on all sorts of unwelcome health issues, and for vegetarians, achieving high protein consumption on a regular basis can be quite difficult.
That makes plant-based Tara Protein Powder an ideal ingredient for protein-rich foods, beverages and supplements since Tara Powder is packed with 45 grams of protein and 18 grams of fiber per 100 grams of powder. And Tara Protein Powder has a pleasant, natural taste and mixes easily into nutrition bars, snack foods and beverages, as well as protein supplements.
45 Grams of Protein

18 Grams of Fiber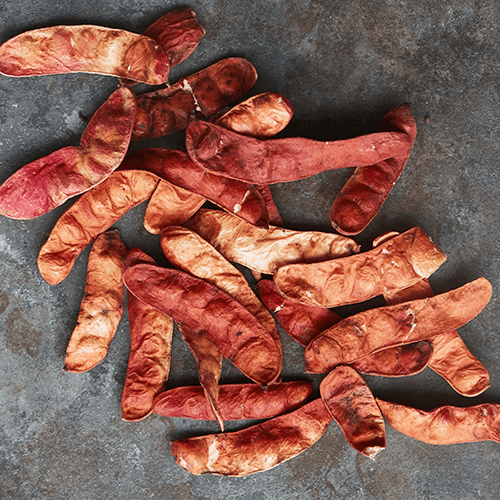 Build Muscle, Control Weight and Improve Digestion
The potent combination of the high fiber and high protein content found in Tara Protein Powder helps:
Build and Repair Muscle: This makes it a great addition to any food or beverage intended to boost post-workout recover while promoting between workout body structure development
Weight Control: The combination of protein and fiber helps kick the metabolism into gear helping to burn excess fat and promote weight loss
Digestive Health: Eating too much meat-based protein can wreak havoc on the digestive system. This fiber-rich plant-based protein helps regulate the transit of food through the digestive system promoting healthy, regular bowel function.
Tara Powder – A Unique and Potent Source of Protein and Fiber
Tara is a legume native to the mountains of Peru. The pods of this plant contain seeds, and the internal parts of these seeds are unusually high in protein and fiber. Peruvian Nature's Tara Protein Powder is   made by grinding and purifying this nutrient-rich part of the seed into a powder for human consumption.
Certified Organic Tara Protein
Peruvian Nature's Tara Protein Powder is certified organic by the U.S. Department of Agriculture and is also certified as:






Ready for Immediate Shipment
Peruvian Nature's Tara Protein Powder is ready for immediate shipment.  We will also help you skip the export/import bureaucracies and other hurdles that might get in the way of your manufacturing schedule.